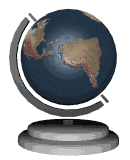 IIT Industry In Transition IIT
Industry In Transition is an independent management consulting firm located in eastern Massachusetts that provides quality marketing and management consulting services for a broad range of businesses and organizations at a reasonable cost. While originally working only for Telecommunications Companies, IIT now also offers local small and medium sized businesses a wide range of marketing and business management services. The President and Senior Consultant, Walter Haug, has over 25 years of corporate executive marketing experience and brings to his clients a broad and extensive understanding of strategic planning, marketing, sales and channel management, market research, market segmentation, internal marketing communications, advertising and negotiating joint advertising and partnering agreements with other companies. We work for our clients by partnering with them. Through partnering we can provide an integrated team approach and by sharing expertise and knowledge we can support our clients' ability to run their businesses efficiently and cost effectively.
FOCUS ON MARKETING -
Our belief is that regardless of the product or service your business provides, marketing is the essence of your business success. All facets of your company's operations and the employees therein need to be focused on and as close as possible to your customers to attain your corporate vision. IIT offers marketing and general business management services to help any business define and reach strategic goals. We work with business managers and owners to establish a vision, create and implement a business plan, create and implement market plans, increase revenues, reduce costs and obtain funding. We develop marketing strategies that yield successful results in the shortest possible time FOCUS ON TELECOMMUNICATIONS -
The consulting firm specializes in providing a full range of services for clients in, or planning to enter, the telecommunications industry. Clients include: Local Exchange Carriers, Competitive Local Exchange Carriers, Long Distance Carriers, Cable and Wireless. Specialty areas include business and market plan development, financial and economic analyses, industry and regulatory negotiations, sales channel analysis and change, interconnection, state and interstate access, local and toll retail and wholesale services, private line and other business and residence services.

NEED TO PROMOTE YOUR WEB SITE??